When it comes to restoring your smile, you have choices: dental implants and dentures. Each option has its unique advantages and considerations. Understanding the differences between these treatments is crucial for making an informed decision about your oral health. At Birmingham Dental Specialists, we're here to help you explore your options and guide you towards the best solution for your needs.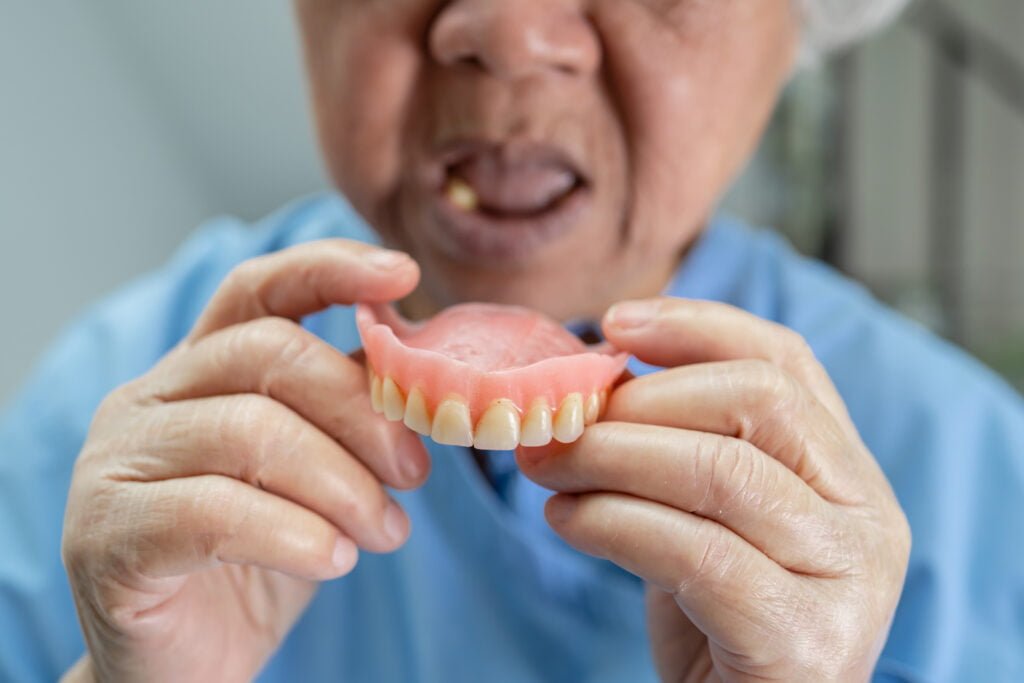 | | | |
| --- | --- | --- |
| | Pros | Cons |
| Dentures | | Dentures may make your gums irritated, necessitate routine removal for cleaning, and worsen the condition of the bone supporting your dentures. |
| Implants | | |
Costs
Implants: Dental implant treatment typically requires a more complex procedure, making it a higher-cost solution than dentures. Implants are crafted from high-quality materials, with the implant itself made from titanium and the crown from ceramic or porcelain.
Dentures: Dentures are often a more budget-friendly alternative to dental implants. However, they require replacement every five to eight years due to changes in the bone structure of your face over time. Costs can vary, especially if you opt for metal partial dentures.
If you are considering dental implants, it is important to speak to a qualified dental specialist. At Birmingham Dental Specialists, our team of experienced dentists can help you determine if dental implants are the right option for you and provide a personalised treatment plan. Don't wait any longer to get started with dental implants and schedule a consultation with one of our specialists today.

Aftercare
Dental Implants: Implant care is similar to caring for your natural teeth. Regular brushing and daily flossing are essential. Routine dental visits and hygiene appointments ensure the cleanliness and health of your implants.
Dentures: Maintaining dentures involves regular cleaning to prevent the buildup of food particles and plaque, which can lead to discomfort. Your dentist will provide guidance on proper denture care to keep your smile comfortable and functional.
At Birmingham Dental Specialists, we understand that choosing between dental implants and dentures is a significant decision. Our experienced team of professionals is here to provide a thorough clinical assessment, discuss your options, and help you make the choice that's right for you.
Contact us today to start your journey toward a healthier, more confident smile.