For those missing a tooth or multiple teeth, dental implants are often considered the gold standard of restoration options. However, not everyone is a suitable candidate for traditional dental implants, and some individuals may prefer alternative options. In this article, we'll explore the various alternatives to conventional dental implants and discuss their benefits and considerations.
Same-day Teeth
Same-day teeth, also known as immediate placement, offer a rapid solution for tooth replacement. With this technique, your existing tooth or teeth are removed, and a dental implant is immediately placed in the socket.
This immediate placement provides primary stability through a threading mechanism on the implant's exterior, ensuring that it can support a dental bridge or denture right away. Same-day teeth are a suitable option for those who want swift results and are willing to replace several missing teeth with multiple implants.
Mini Implants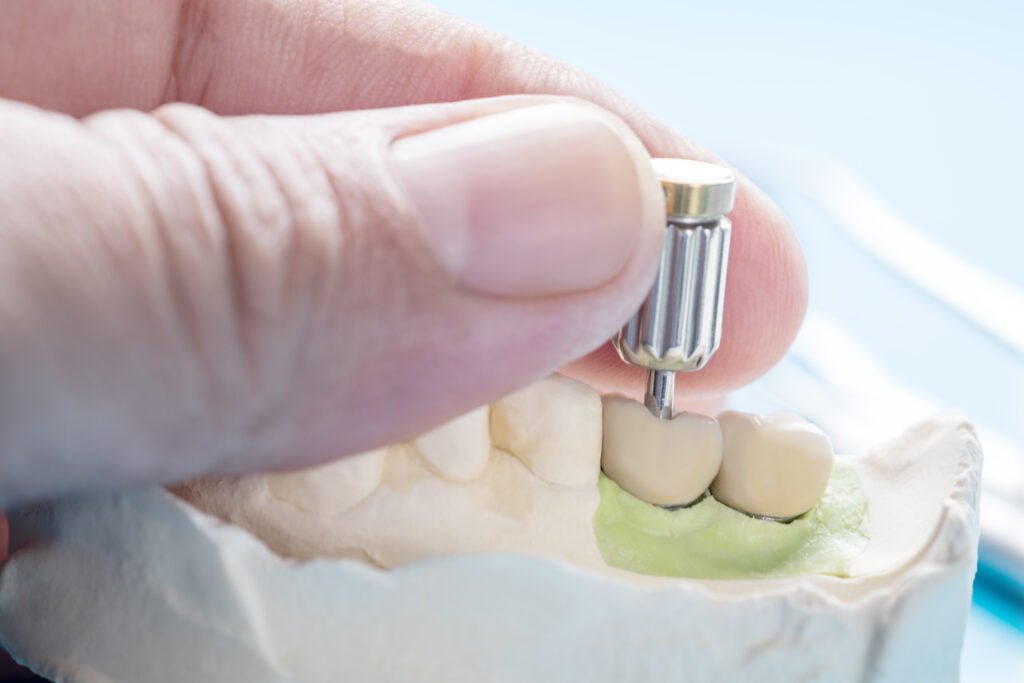 Mini implants are smaller in size compared to traditional dental implants. Their compact design makes them quicker and easier to place, often resulting in a more comfortable procedure.
Mini implants are generally more cost-effective than their standard counterparts. However, due to their reduced size, they may not support the same loading as traditional implants. Patients considering mini implants might need more of them or opt for restoring fewer teeth.

Conventional Dental Bridge
A conventional dental bridge offers an effective way to replace a missing tooth or teeth. It involves preparing the healthy standing teeth at each end of the gap, reducing them in size to accommodate supporting teeth that anchor the replacement tooth in place.
While dental bridges provide a reliable solution, they require altering the structure of adjacent healthy teeth, which may not be preferable for some patients.

Adhesive Dental Bridges
Adhesive dental bridges, also known as Maryland bridges, are a less invasive alternative. They consist of a replacement tooth supported by wings on either side, which are bonded to the healthy teeth adjacent to the gap. This option minimises the need for substantial reduction of the supporting teeth, as required in traditional dental bridges. However, adhesive bridges may have a tendency to debond and require frequent maintenance.
Partial Dentures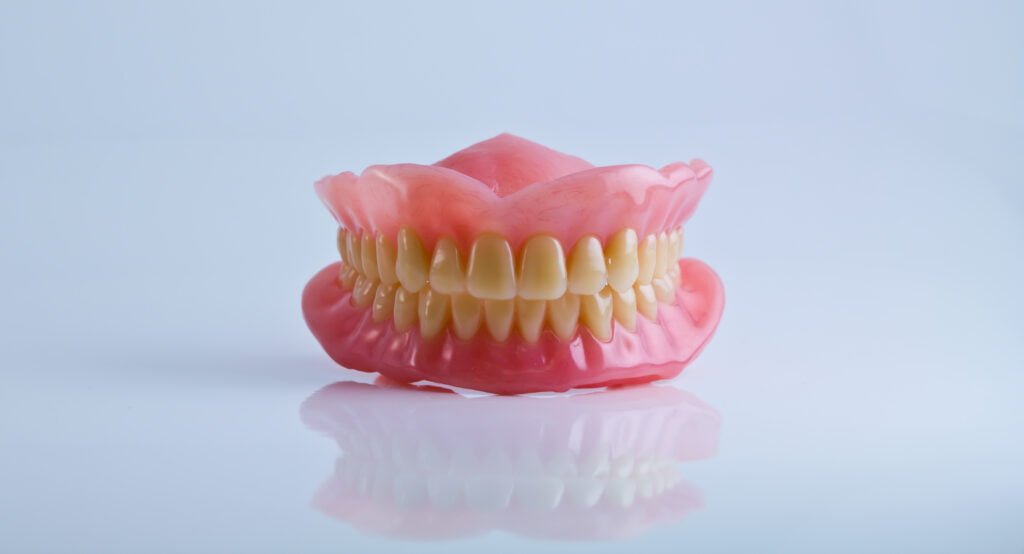 Partial dentures can be a cost-effective way to replace missing teeth. These removable dental appliances consist of prosthetic teeth attached to a base that matches the colour of your gums. While partial dentures offer a removable solution, they require regular maintenance to ensure a proper fit. Over time, changes in gum structure may affect the fit, necessitating adjustments.

Why You May Need Dental Implants
While exploring alternatives to dental implants is essential, it's also crucial to understand why dental implants are a popular choice.
Dental implants offer numerous benefits, including:
Longevity: Dental implants can last a lifetime with proper care.
Natural Feel: Implants feel and function like natural teeth, without affecting speech.
Preventing Bone Loss: Implants stimulate the jawbone, preventing bone loss and preserving facial structure.
Improved Appearance: Dental implants can restore a natural facial appearance.
Improved Confidence: A complete smile can boost self-esteem and confidence.
Whether you choose an alternative or opt for dental implants, it's essential to consult with your dentist. They will assess your oral health, discuss your preferences, and recommend the best treatment plan tailored to your unique needs.